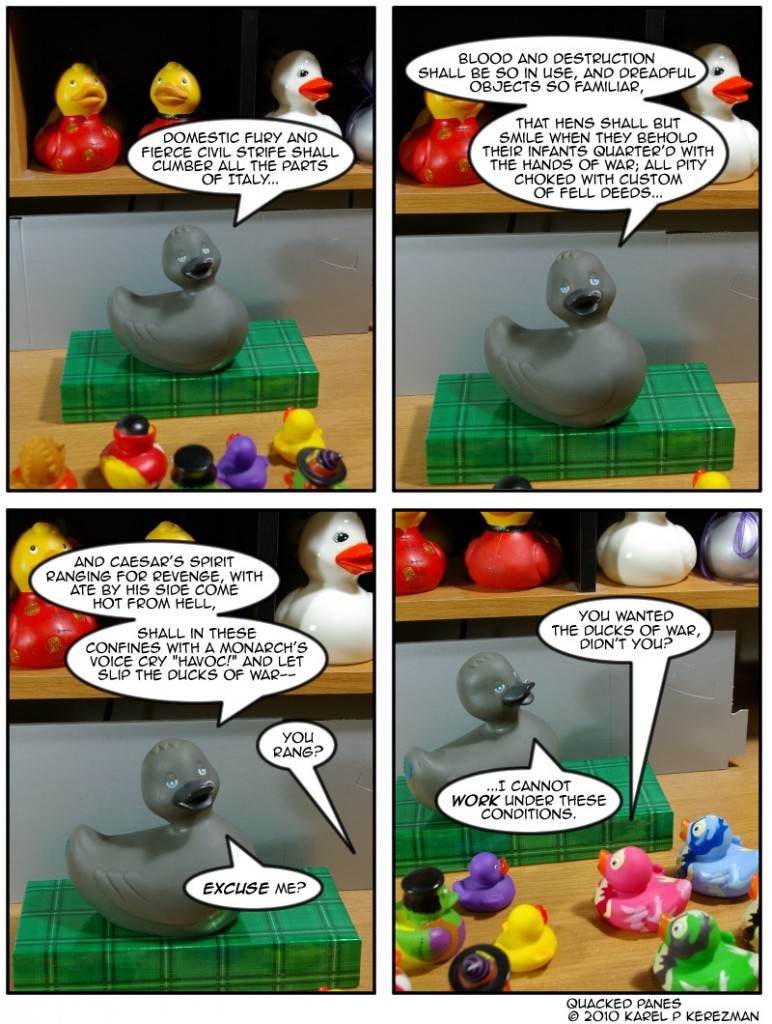 You thought, or perhaps merely hoped, that I'd forgotten about ol' Willie Drakespeare, I bet. Tough luck, eh?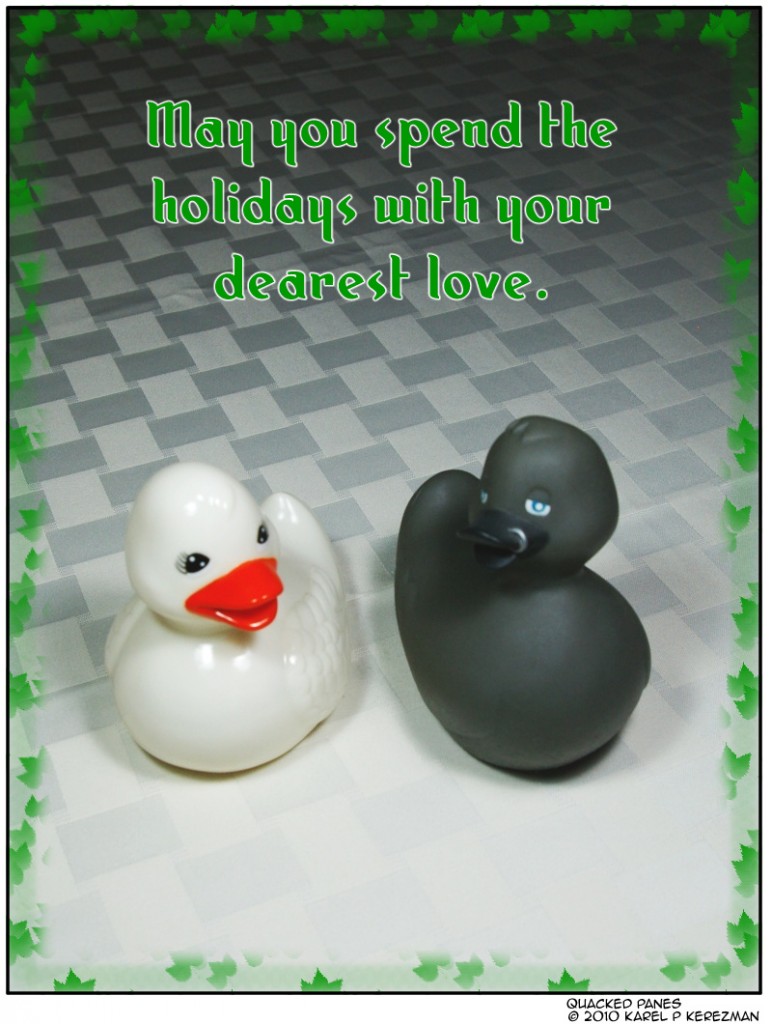 Surprise! Each and every day from now until Christmas, you get a new "advent calendar" treat in the form of these blessings from the Quacked Panes ducks to you. Happy Holidays, friends.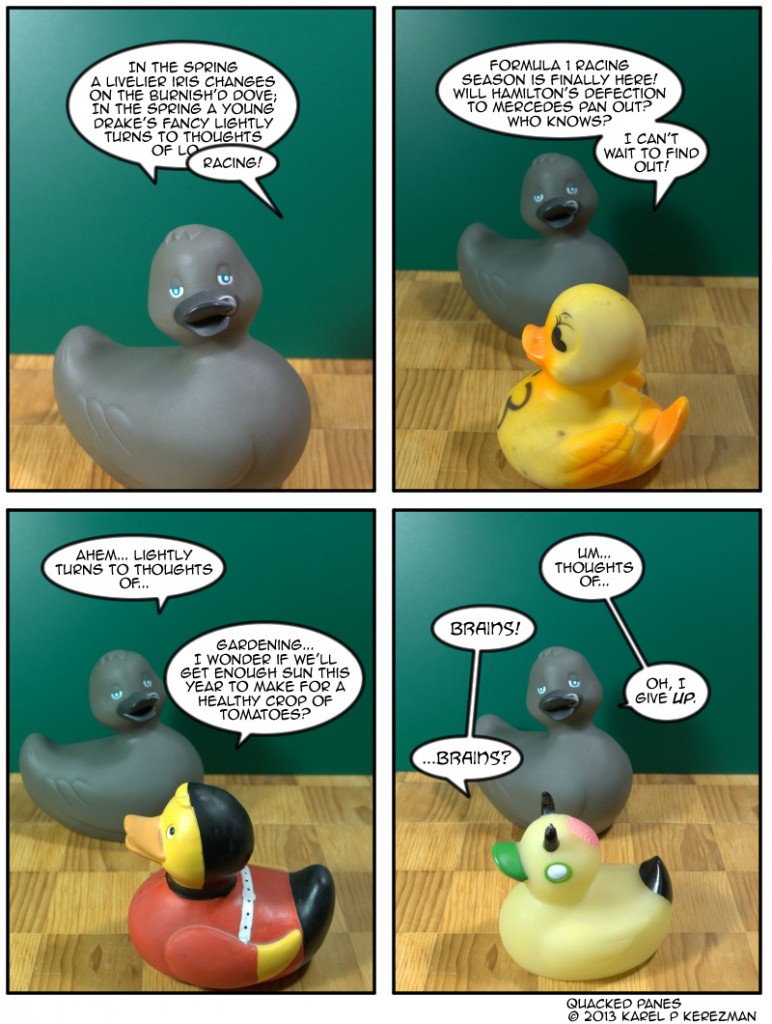 With profound apologies to Alfred, Lord Tennyson.